Work For VISTA in Marion!  Learn How…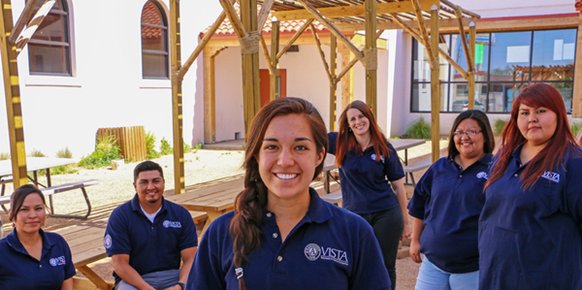 Think you have to choose between helping others
or a career? Think again.

If you answered yes to any of these questions, consider joining AmeriCorps VISTA after graduating. With AmeriCorps VISTA, you have a chance to live and serve in the community and focus area of your choice. For a one year commitment, you will receive a modest living allowance, a $5,920 education award (to put towards education expenses like student loans), health and childcare coverage, and many more benefits.

Most importantly, you will be working alongside community leaders and local organizations to make a lasting impact in initiatives like:
Ensuring all children have access to quality nutrition and education,

Securing safe housing for homeless veterans and their families,

Helping senior citizens keep their family homes in rapidly gentrifying neighborhoods,

Enabling sovereign tribal nations to secure and promote their cultural heritage,

And thousands more opportunities!
Learn More and Start Your Application
Here at the Crawford-Marion Board of Alcohol, Drug Addiction, and Mental Health Services, we are specifically looking for AmeriCorps VISTA members to serve as our VISTA Community Planning and Education Professional.  Start your application today at the link above or contact us at the Crawford-Marion ADAMH Board, 740-387-8531 for more information.