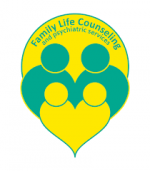 Short Business Description
Family Life Counseling and Psychiatric Services provides mental health and addiction services to children, teens, and adults in your community. Provided services also include the Quick Response Team (QRT). The QRT team provides confidential help for opioid overdose survivors by connecting them to treatment & recovery support services.
Long Business Description
The following are services we offer to help you on your upward path to better emotional, mental, and physical health.
Individual, Couple, and Family Services:
Individual Counseling
Couple & Marriage Counseling
Family Counseling & Play Therapies
Psychiatric Services
Survivor Programs
Restorative Practices & Parenting Programs
Substance Use Treatment:
Adult Outpatient Treatment
Recovery Groups
Case Management
Adolescent Outpatient Treatment
Recovery Housing
Resources for the Family
Community Services:
Community Involvement
School-Based Services
Referral Networks & Partnered Locations
Send Message to listing owner